One of the toughest questions RV'ers face out on the road is how to find a quality, reputable RV Repair Facility or Mobile RV Mechanic to service their vehicle. RVing can take you in many different directions, often leaving you far from home or in an unfamiliar place, making it even harder to choose the right RV Repair Facility for your home-on-wheels. Let RV Repair Direct take the stress out of the decision! Our detailed RV Repair Facility locator allows you to search through RV Service Centers in your area that will be able to perform your Repair, Restoration, Maintenance Service and more.
Learn More
How It Works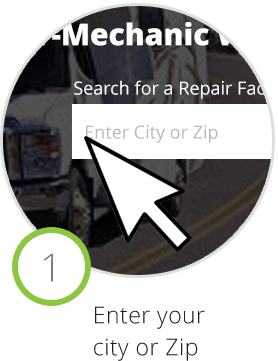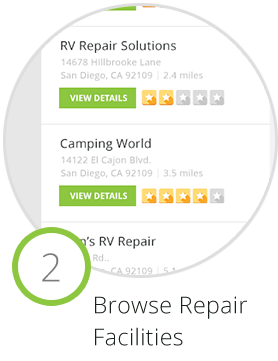 Rating Based Reviews
RV Repair Direct provides customers the ability to rate the service they have received at their RV Repair Facility of choice. These ratings have been submitted by your fellow RVers, and allow you the opportunity to make an informed decision about where to take your Motorhome or Towable RV for repairs. Let's face it, your RV is a complex machine, and when something does fail it is almost impossible to know if the price and service recommended by any given RV Repair Facility is the best choice for your vehicle—and your wallet.
RV Repair Direct helps to answer these questions by allowing you to choose a facility based on their star rating, detailed reviews, location, services offered, opportunity for mobile service and more!
Learn More
Recent Reviews

Land Roamer
1613 Riley Avenue,SD 57701
I have a 2008 Montana .That I bought 4 yrs ago. I have no record when the wheels were packed…

Road Ready Repair
1016 Louisville Hwy,TN 37072
Neal is a first class guy. Traveling in Nashville and my RV had its catalytic converter stolen.…

Hutsell's RV Service
1880 W Apache Trail,AZ 85120
Great service. Friendly people. Went over and above to help us with our refrigerator problem.